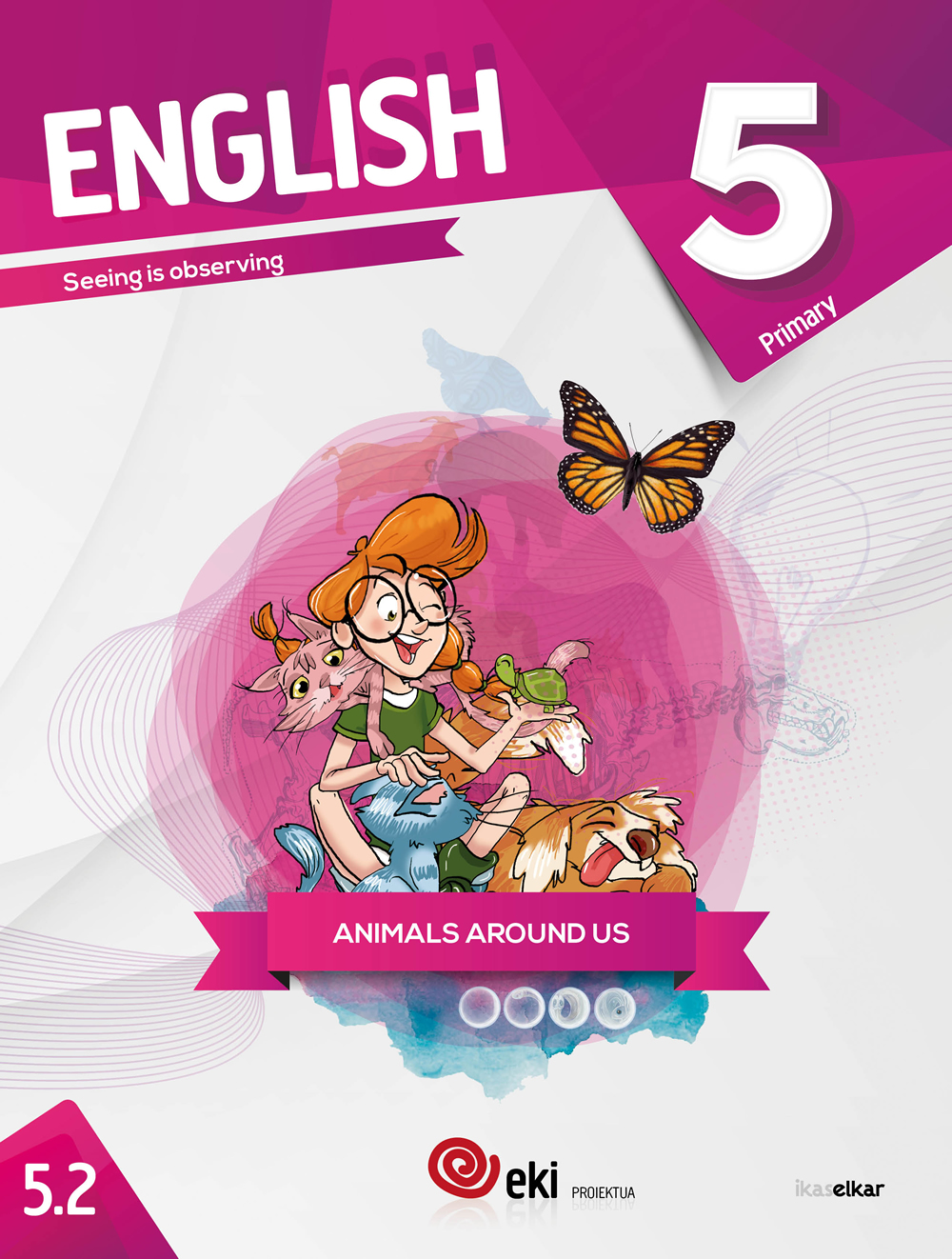 Project in brief
This is the second unit for Primary 5. Across the subjects, the pupils will be looking at how we observe the things around us. In English we will be observing the animals around us.
In the initial phase the pupils are asked:
What animals do you see when you look around your neighbourhood? A dog, a cat, some birds, a horse in the distance? But if you observe very carefully, can you see the shy ones, the very small ones, the ones in water? Wouldn't you like to know more about the animals around us?
The competence for this unit is the following:
The pupil, describes animals in their environment (their characteristics and how to look after them) and reports on their findings using the appropriate language and ICT tools and showing an awareness of the needs of the animals and concern for their well being.
In order to achieve this competence, pupils will find out about types of animals that live around us; domestic animals such as pets and farm animals and also wild animals.
In the first module, the pupils will become aware of some of the issues involved in having animals inside in houses and on farms and our responsibilities to take care of animals in our care. They will prepare and present pet report cards.
In the second module, they will look at animals outside and learn how to classify animals into different vertebrate and invertebrate groups. At the end of the module, they will apply textprocessing skills to demonstrate the life-cycle of an animal.
Literature will be used in the form of stories, poems and songs to support the theme.
For the final task, the pupils will choose one of the animals that make up a set of different animal groups and describe their appearance, a DYK fact, and say if they are suitable or not as a pet. Some of this information will then be used to create a pack of cards to play Happy families and Guess Who.
The language needed to carry out the tasks is embedded in the activities; sometimes as prework, sometimes as post-work analysis.