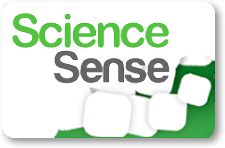 This Moodle page is designed to give teachers of Science Sense all the material they need to be able to teach this subject in English. The course is divided into units. Each unit contains the following:
A series of Lesson Plans which give detailed descriptions of the material to be covered and the skills / competences to be taught. The lesson plans include language support and ideas on how to use the associated material. Lesson Plan 1 of each Unit is in a detailed format with the types and levels of student interaction explained. The Lesson Plans that follow use a briefer format.
Associated Material for use in class. These include printable handouts, Powerpoint presentations, videos, audio files and links to websites.
A Skill or Competence, which is taught alongside the material. Each Unit contains a "How to" section in which the necessary skills are taught.
Other features to note are:
We suggest that the teacher select from each Unit the Lesson Plans that best suit his / her timetable and students. This is particularly important in modules where the material provided, while fulfilling the course requirements, exceeds the probable time allocation for that module.
For this reason, assessment procedures are not provided.
Extras - a Contemporary Science Forum provides a means of communication with teachers that are using the site. The News Forum provides links with relevant recent discoveries in the press. Finally, this Moodle site is being revised and expanded.