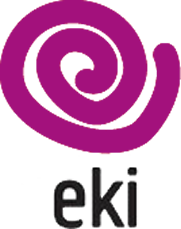 EKI-ENGLISH SUBJECT PROJECTS PROJECTS is a set of Competence based teaching materials for 12-14 year olds, which aim to develop the target language through the varying contents of different subjects in the standard Secondary School curriculum (CLIL approach).
The materials comprise three teaching units each year covering subject content from Science, Geography, Music, Technology, History, Literature and ICT.
Students are provided with a student's book and audio and video material is accessed online. Teaching procedures and extra resources are supplied on this site.